Welcome to our parish!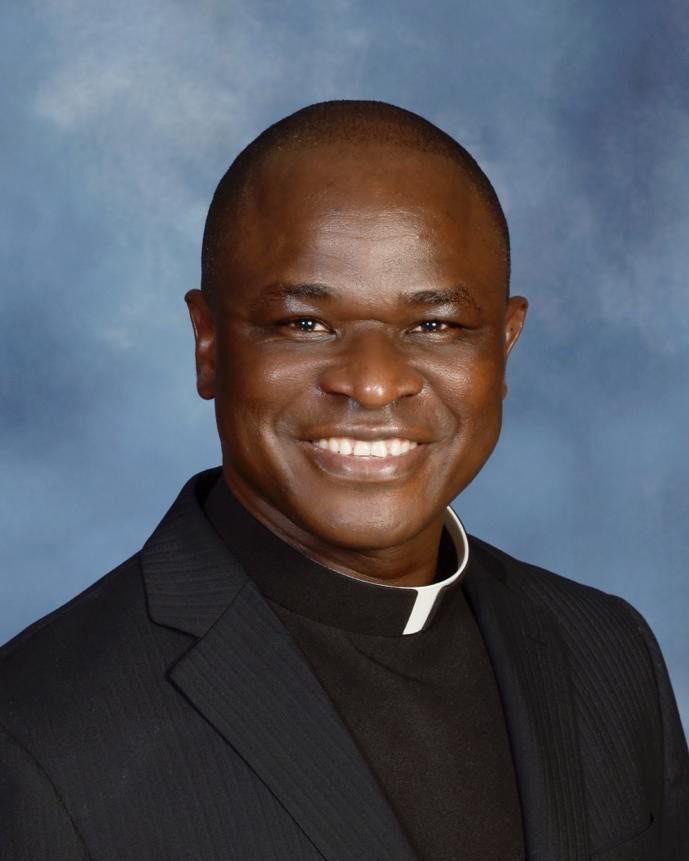 Growing up in Nigeria, I had a passion of joining the priesthood since my childhood and was ordained July 10th, 2004. Working in the Grand Rapids Diocese, I currently serve three parishes (St. James, Montague; Our Lady of the Assumption, Rothbury; and St. John's, Claybanks). I love executing my work with a servant leadership spirit.
We as a Church are called to love God and our neighbors in more practical ways. This is the spirit that I see in our churches everyday as we reach out to make a difference in the hearts of our parishioners, communities, and even beyond our communities. It is with this same spirit that we see the good in one another and work together to grow God's kingdom, for we have all been called and everyone is important.
May God bless our conucil members, staff, ministries, parish family, and visitors.
I hope that your visit to our website will be the begining of you getting to know us and us getting to know you. As we always say in our church; come again, and again, and again, because we love you.